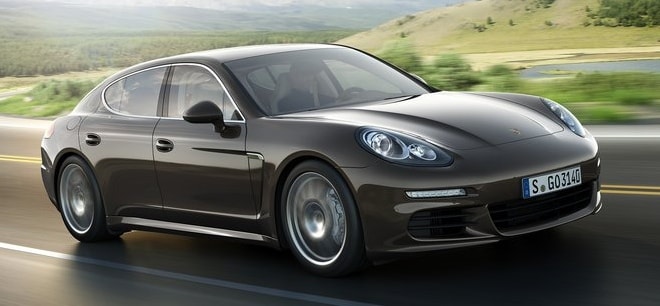 At the upcoming 2013 Tokyo Motor Show, Porsche will be debuting a model featuring an impressive style and power boost. For those of you in the Fort Worth and Dallas, TX area who are fans of the Porsche Panamera, then you are certainly in for a treat.
Capturing the attention of auto enthusiasts at the show will be the 2014 Porsche Panamera Turbo S. Rather than being lightweight, aerodynamic and sporting a minimalistic design like the typical Porsche sports car, this model will be larger in size and more technology filled than any vehicle we have ever seen produced by the automaker before.
As for the "Executive" version of the model, we can expect it to feature more advanced technology and about six extra inches in length, providing all passengers with more space within the cabin. With seating for four passengers, this Panamera model will be more spacious than it ever.
The 2014 Panamera Turbo S will feature some incredibly advanced technologies that make each driving adventure more enjoyable and safer as well. This includes standard systems that are designed to keep the vehicle safely on the road, even when the drivers want to push its performance to the limits. The model will also be able to handle turns better, accelerate faster and be able to stop more abruptly.
In terms of performance, sporting a V8 engine it will be able to crank out 570 horsepower and 533 pound-feet of torque. We certainly wouldn't mind taking this vehicle for a spin and getting it to accelerate to 60 mph in just 3.6 seconds.
Luckily we won't have to wait much longer, as both versions of the Turbo S model will be available here in our Porsche of Plano showroom starting in January. Until then, come take your favorite new Porsche vehicle for a spin anytime during our normal business hours!