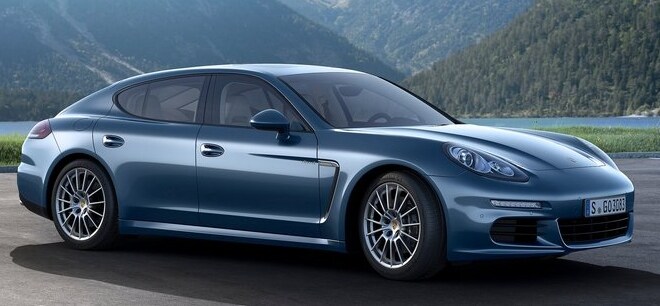 A purist is someone who wants an item to remain unchanged and true to its essence. However, if purists had their way, the automotive industry would be stuck in the slow-lane and we wouldn't have any of the extremely powerful and innovative new luxury sports cars that we sell at our Plano, TX location. So, while some Porsche-purists say that the automaker should avoid diesel engine technology, we think it's a great addition to the brand's already stellar lineup.
The proof: the recently debuted 2014 Porsche Panamera Diesel. The successful hatchback was revealed at this month's 2013 Frankfurt Motor Show, and is the second-generation diesel variant of the model. It's more powerful than ever and is a true testament to how far diesel technology has come.
It had critics and potential customers alike buzzing about its powerful 3.0-liter V6 diesel engine, which produces up to 300 horsepower and 479 lb.-ft. of torque at 2,500 rpm. This is 50 horsepower more than the outgoing Panamera, a feat that can be attributed to its new, higher-pressure, water-cooled turbo engine.
And with a zero-to-sixty-sprint time of 6.1 seconds and a top speed of 161 miles per hour, this is a vehicle that is just as thrilling to drive as some of the speedy roadsters that we also have for sale here in our showroom.
If you have any questions about this new model, or want to check out any of the other powerful models here at our Porsche dealership, contact a member of our team today.